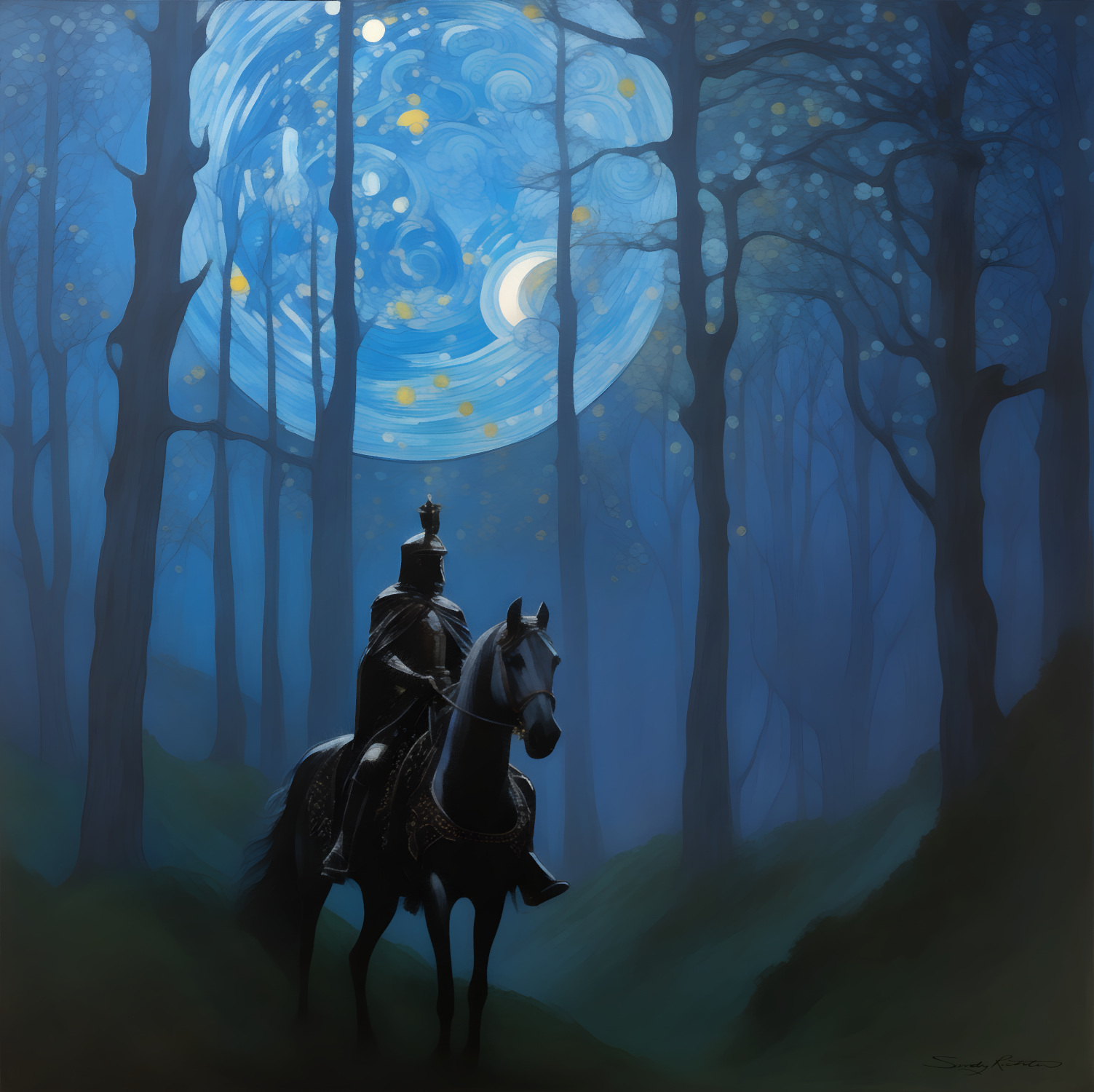 Take a journey into the unknown.
The Mysterious Black Knight in the Moonlit Forest painting invites you to let your imagination run wild and create your own story about the black knight's journey. Where do you think he's going?
Share your interpretation of the painting in the comments.
If this unique piece of art speaks to you, you can purchase art prints, fashion featuring this art or items for your home decor in the links below.
Sandy Richter Studios Zazzle Shop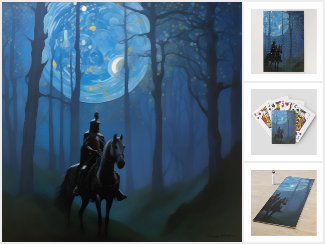 Mysterious Black Knight in the Moonlit Forest
by Sandy Richter Art & Designs