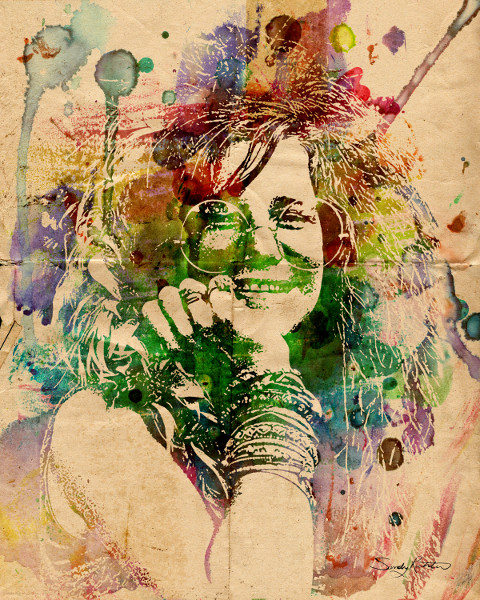 What comes to mind when we hear the name "Janis Joplin"? Psychedelic Rock? Drugs? Woodstock? There are many things that float to the surface of our minds when we hear that name. Although, I think that there is one thing we can all agree on, Janis was an icon of the 1960's. This is what I wanted to convey in my portrait of her. I chose a psychedelic colour palette that was signature of the 60's, selecting watercolour as the medium, to give the piece a Tye-died look. I thought it would be fitting to place the artwork on an old stained, yellowing sheet of paper to symbolize a long forgotten memory that had been folded up, placed in a drawer, fading, waiting to be stumbled upon at some point in the future where it would be lovingly unfolded, looked at and remembered. The last element that would bring this abstract portrait to its completion was to incorporate blotchy, drippy colour layers to represent the chaotic "hot mess" that was Janis.
You can purchase this artwork as a fine art print, wood print or poster through my 'Art of Where' store where I've posted this piece for purchase.
Let me know what you think in the comments below and please feel free to share this post if you like it to show your support. Sharing is Caring! Thanks for stopping by! 🙂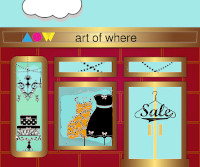 Share the post "Janis Joplin – "All my life I just wanted to be a beatnik""