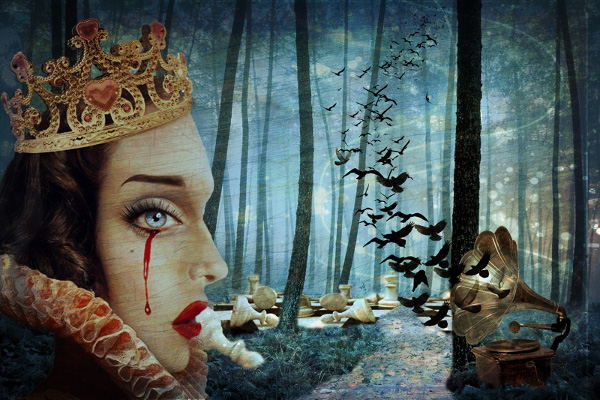 Enter the enchanted forest…if you dare 🔮
The Queen of Broken Hearts will lead you on a haunting journey through the mysterious forest of regrets, where every step brings new wonders and dangers. Are you brave enough to follow her?
Comment with a 🖤 if you're ready to take on the challenge.
If this unique piece of art speaks to you, you can purchase art prints, fashion featuring this art or items for your home decor in the links below.
Sandy Richter Studios Zazzle Shop